THANK YOU FOR VISITING MALMÖ!
Nordic Freelance 2018 is over and we thank all and everyone that participated and contributed in various ways. The program's focus was set on examining the new media landscape, and a new reality where journalists are forced to handle threats and hate from often unknown perpetrators. Alexandra Pascalidou, Swedish journalist and author, was one of the first to tell her story.
Check out the details in the program here
The conference also adopted a statement in support of visiting Belarussian freelance colleagues. The statement calls upon the official authorities of Belarus to:
not harass journalists for doing their journalistic activities;
immediately stop the prosecution of freelance journalists for their professional work;
amend Belarusian media law to guarantee equal rights to all journalists in accordance with international standards and international obligations of Belarus.
Read the whole statement here.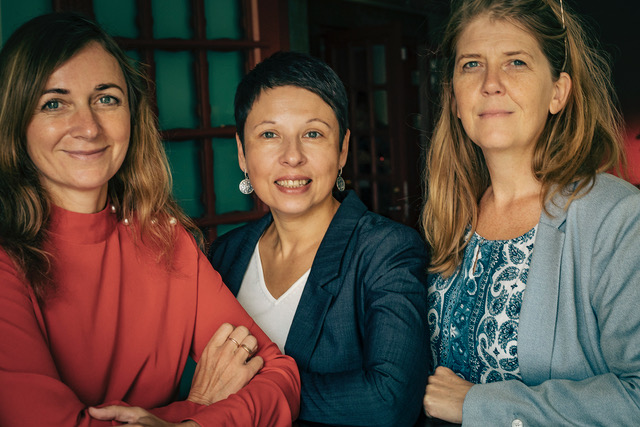 Larysa Shchyrakova, one of the most harassed freelance journalists in Belarus during 2017, Volha Siakhovich, lawyer at Belarusian Association of Journalists, and Åsa Ohlsson, chairman of Frilans Syd (freelance journalists in southern Sweden), who is driving an unique project of collaboration project between BAJ, Belarusian Association of Journalists and Frilans Syd.
Best wishes to everyone from
the Nordic Freelance 2018 crew
& Frilans Riks